There are several opportunities coming up to ask your burning questions about Tiger Eyes.
On September 20 and 21, Tiger Eyes will be screening at Cinema Paradiso in Fort Lauderdale, Florida. The 8pm showing on the 20th will feature a Skype Q&A with director Lawrence Blume and the 2pm showing on the 21st will feature a skype Q&A with Judy Blume. Audience members are invited to give feedback and ask questions such as what went into adapting the book, shooting on location in New Mexico, working with mom/son, and casting the perfect Davey Wexler. Tickets are now on sale at the Cinema Paradiso site. The film will also screen on September 25 & 26.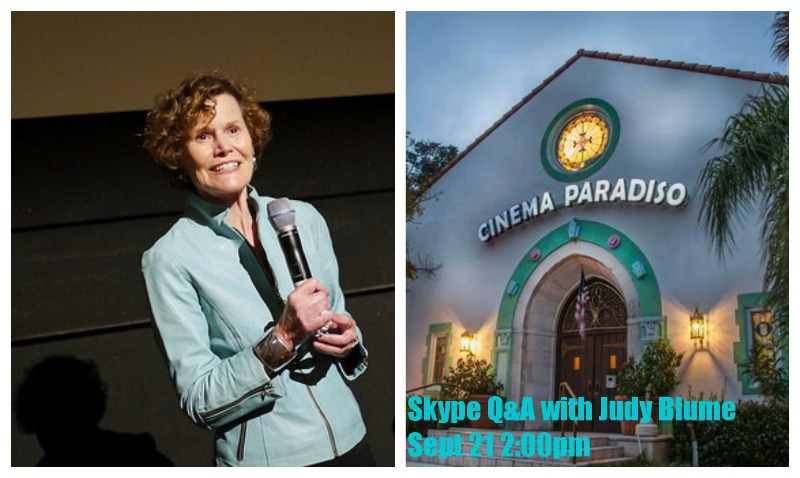 For screenwriters and novelists, an upcoming Twitter discussion may be of interest. On Sunday, September 29th at 5pm PST (8pm EST) #Scriptchat will feature Judy Blume @judyblume and Lawrence Blume to discuss adapting Judy's book, Tiger Eyes @tigereyesmovie, for the screen. ScriptChat was created for the purpose of bringing new and seasoned screenwriters together to navigate the industry and learn how to write better screenplays. Anyone with a Twitter account may participate by adding the #scriptchat hashtag to tweets.  Failure to use the hashtag will result in your tweets going unseen by the other participants. To make it easier, log into the TWUBS site and it will automatically add the hashtag to all of your tweets. If you don't usually participate in hashtag discussions, find some useful information HERE. As the discussion is about scriptwriting and filmmaking, please keep your questions limited to this topic. The following day, an archive of the discussion will be available for all to review.

Washington, DC will also screen the film on October 15 at 7:30pm as part of the  Hyman S. and Freda Bernstein Jewish Literary Festival. Lawrence Blume will be in attendance at the screening and participate in the live Q&A. Tickets to the festival are now on sale.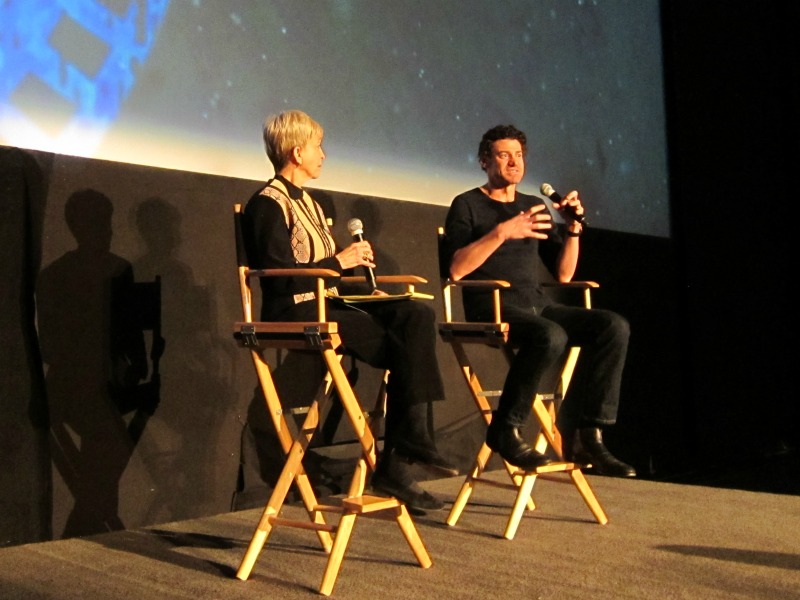 We are gradually adding media to this website. In the navigation bar, click to Cast and Crew and on Tatanka Means' photo, you will see a short interview with him on set discussing his career as an Indian American actor. There are more interviews with other cast members on the way so check back to the site, as well as on our Facebook and Pinterest pages. We will also send notifications to our email list on upcoming screenings, further countries where the film will be available, and when you can own it on DVD. Join the list to be the first to hear about new developments and chances to meet Judy and Lawrence.